A key player in the sugar industry, from the reception to the extraction of juice, Maguin also supports you during all your factory, beet sugar or sugar cane downstream projects.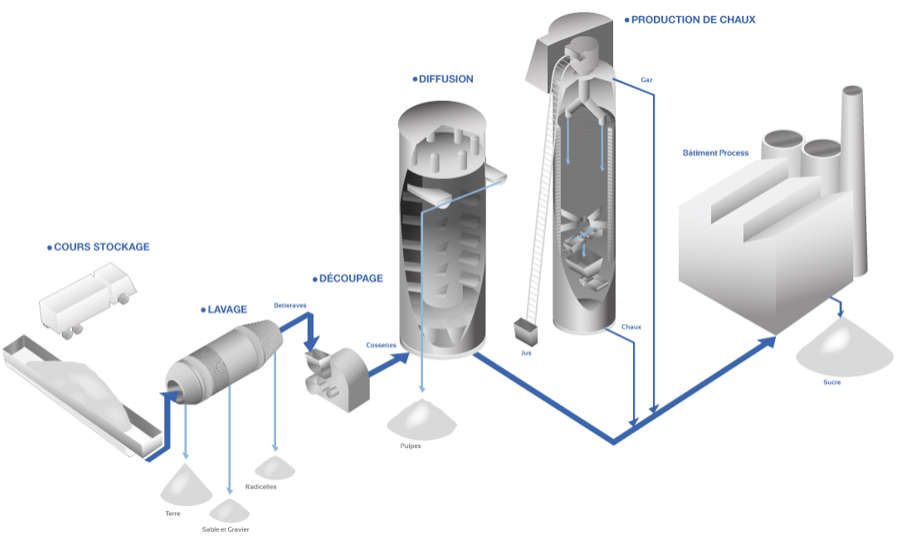 The beet sugar processing experts since 1843.
Over the years, Maguin has become a specialist in upstream sugar refining processes and has developed or acquired technologies that are now references in the beet sugar industry.
As such, Maguin can offer, primarily with its own products, an entire section of a beet sugar factory, from beet storage to juice purification, including pulp processing.
In addition to supplying new installations, Maguin also provides assessments of existing units (equipment performance or condition audits), followed by proposed changes.
We have numerous references for beet processing lines of 3,000 to 30,000 T/day.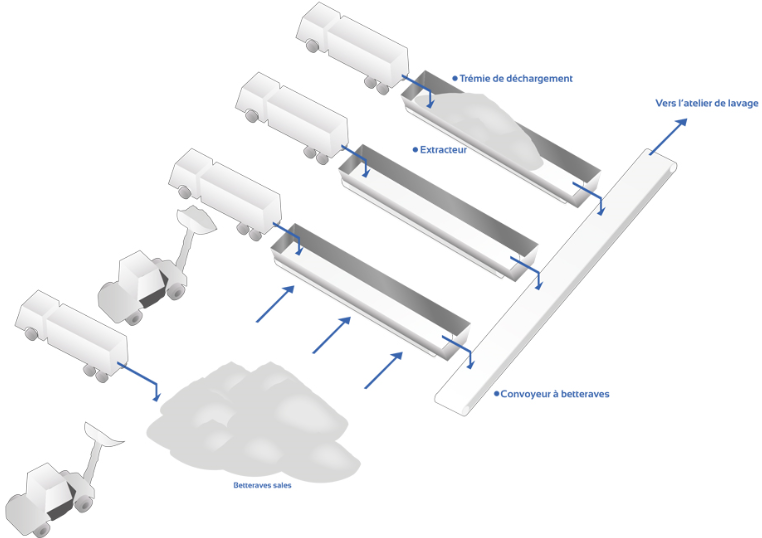 With many years of experience, Maguin provides optimised solutions for the design of beet flow, using hydraulic or dry feeding.
Maguin fields of application :
Extractors and conveyers
Water guns
Automated truck unloading
Dry soil separators
Beet pumps
Flume Stone catchers
Flume Weed catchers
Water separators
As well as the complete engineering process for the storage and transport of beets.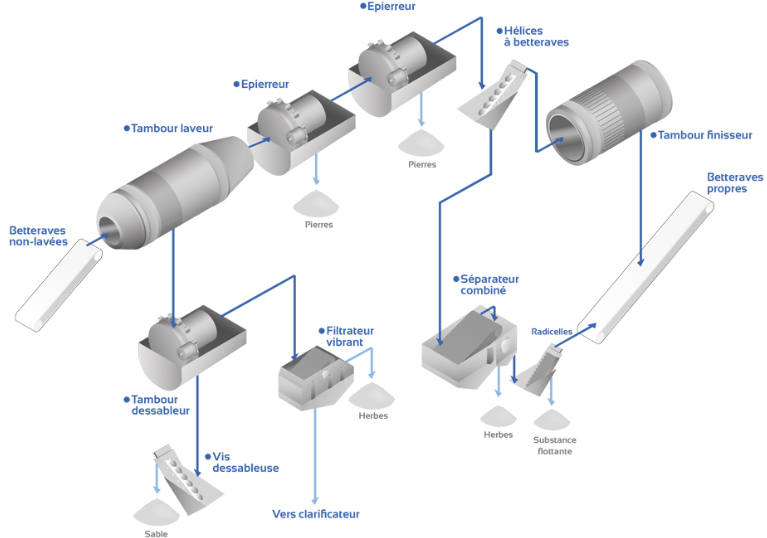 Maguin's washing station offers the best compromise between efficiency, sugar loss and the valorisation of co-products. Maguin provides a full range of equipment, including many technologies unique to the market. Maguin's washing processes and machines are also used for similar root vegetables such as potatoes, chicory, artichoke, cassava, etc.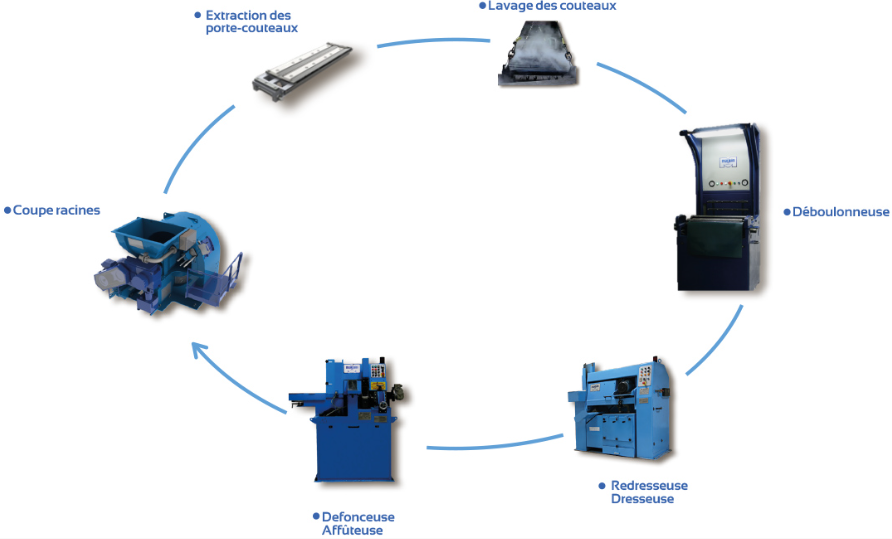 As the inventor of the drum beet slicer technology in 1913, Maguin has initiated all areas of development in this field.
The drum beet slicer offers the best results when used with knives and knife maintenance machines.
Maguin provides individual machines as well as complete cutting units, including the preparation of knives, manufacturing and installation studies.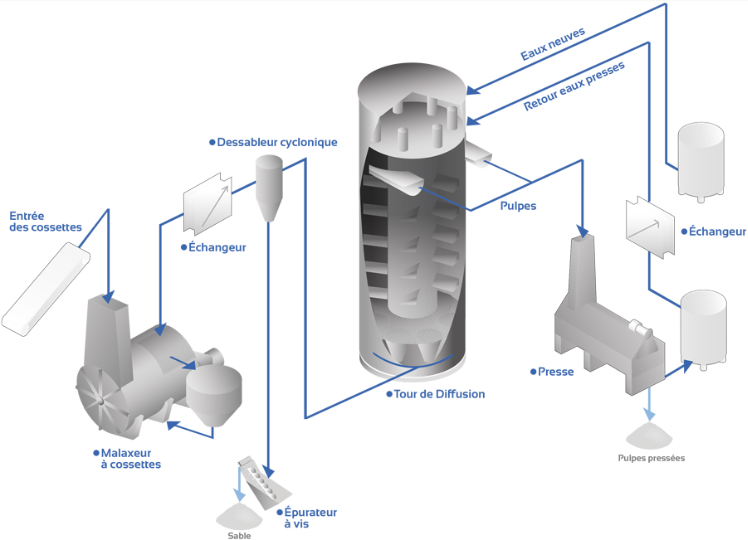 Maguin offers complete diffusion lines, ensuring the highest extraction of sugar, whilst maintaining a low draft.
The unique design of our diffusion tower is key to achieving optimum performance.
The cossette mixer completes the diffusion tower in order to improve the overall energy balance.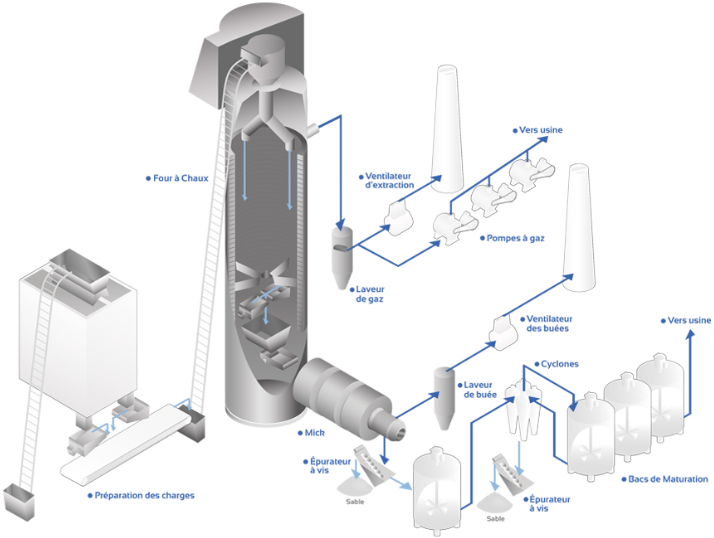 Maguin's technology, based on the FOURS DELOT Int. expertise acquired by Maguin after taking over FDI in 1994, has since been further developed. Maguin offers coke/anthracite kilns, specially designed for sugar factories, with over 100 new kiln references, as well as a number of renovation works to existing installations. Maguin provides complete installations, including milk of lime from the preparation unit, individual machines or repairs for existing lime kiln parts, following an audit by our specialists.
Thanks to our experts in sugar manufacturing processes, MAGUIN can offer a wide range of strategic equipment to ensure high technical and energy performance for the downstream process.
Purification
MAGUIN scales, designs and manufactures key equipment for purification stations :
Pulp catchers
"Naveau" vertical pre-limers
Limers
Carbonation with Richter tubes or external circulation
Evaporation
MAGUIN defines and designs all types of evaporators, in carbon or stainless steel, and more particularly Falling Film Evaporators. Their robust, high-performance and compact design, adapted to a large number of particularly demanding fluids, is perfect for evaporating sweet juice over increasingly long operating times.
Our MAGUIN teams are here to help you define the best adapted solution to your thermal ratio and can offer high performing solutions such as the Mechanical Vapour Recompression (MVR) or our range of Chacoux / Intéris thermo-compressors.
Crystallisation
MAGUIN offers a large range of solutions for crystallisation :
Single/double-side melters and minglers
Elliptical massecuite mixers
Vertical cooling crystallizers for exhaustion of massecuites
Batch pans with tubular, honeycomb or plate calandria
Continuous vertical pans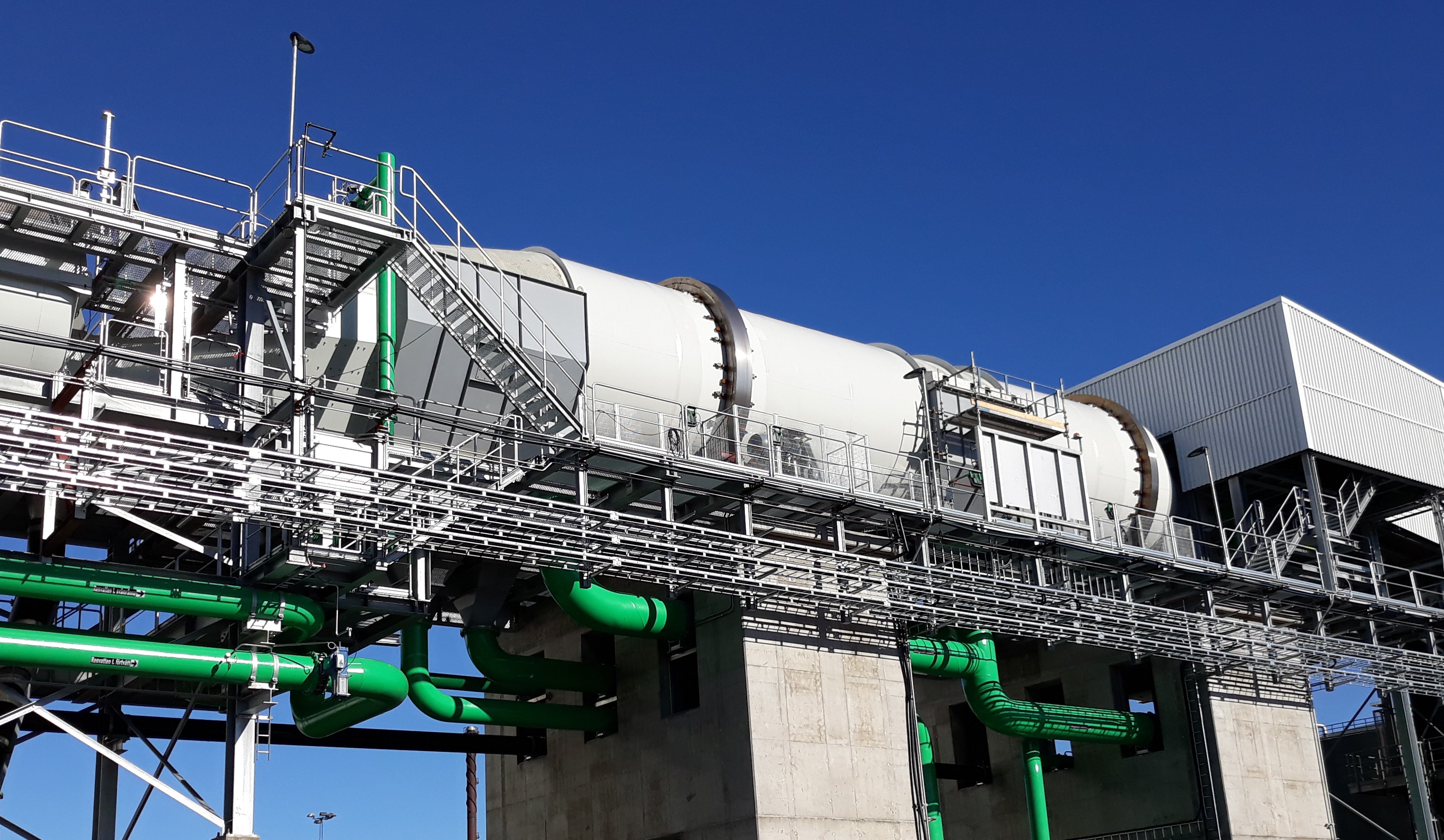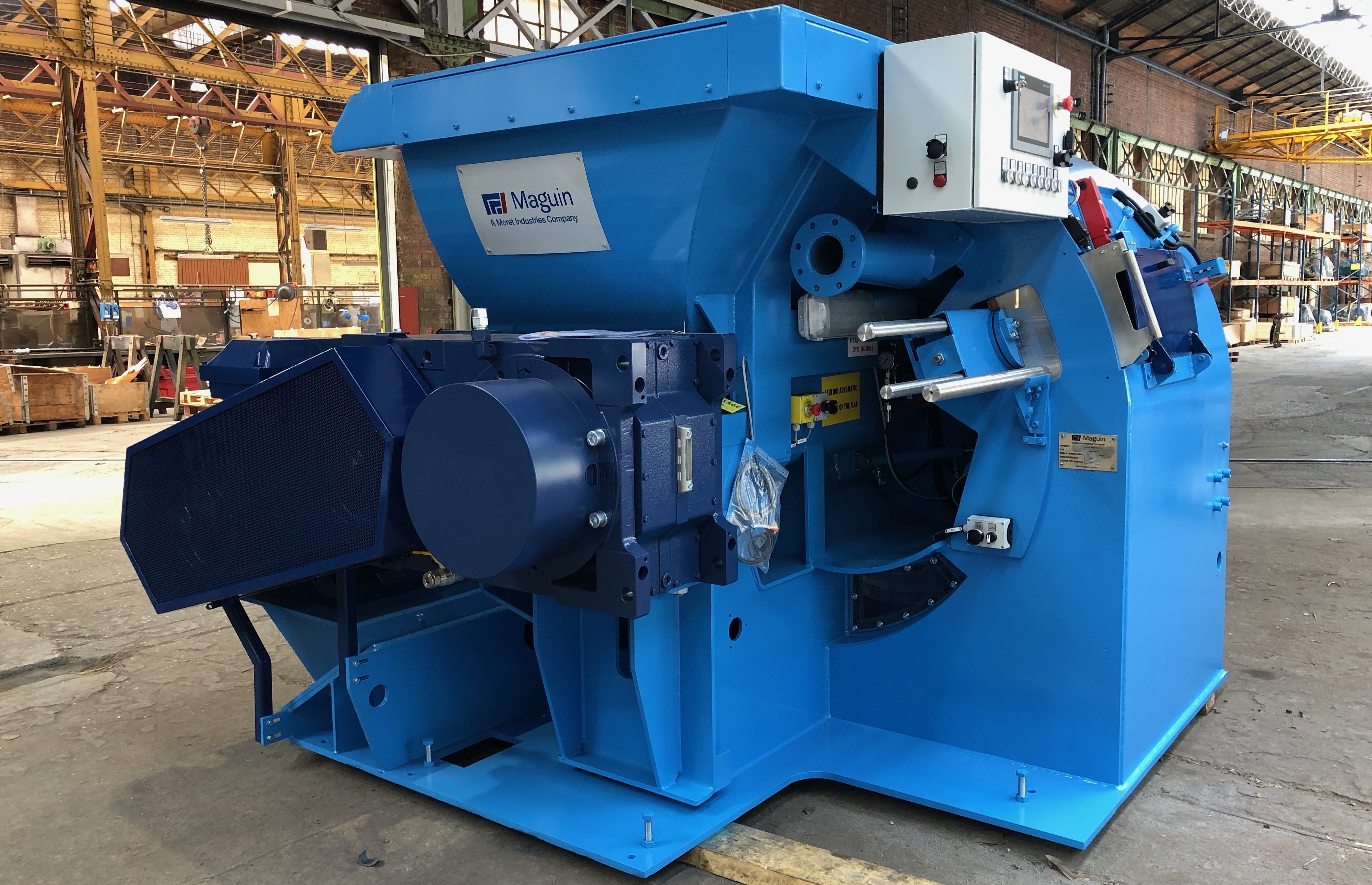 Maguin SAS
2, rue Pierre Sémard
02800 CHARMES
France
Maguin Saint-Nazaire
rue de la cité nouvelle
44570 TRIGNAC
France
Maguin Chełmża Sp. z o.o.
uI. Bydgoska 4
87-140 Chełmża
Pologne

Maguin
2, rue Pierre Sémard
02800 CHARMES
Tél : +33(0)3 23 56 63 00 - Fax : +33(0)3 23 56 63 05
E-mail : maguin@maguin.com
Maguin Chelmza
UI Bydgoska 4
CHELMZA 87-140
Pologne
Tél : +48 (56)6 75 01 30 - Fax : +48 (56)6 75 27 76
E-mail : maguin.chelmza@maguin.com
Maguin Saint-Nazaire
rue de la cité nouvelle
44570 TRIGNAC
Tél : +33(0)6 49 31 03 12 - Fax : +33(0)3 23 56 63 05
E-mail : maguin@maguin.com